Phones. Lines. Installation. Setup. Support. We come to you.
Your phones are vital to your business sales and communication. Frankly, without phone service, you are pretty much out of business. We understand that your voice service is mission critical. That's why we do it all, including installation, customization and setup, on-site. Then we remotely monitor your service for updates and service issues.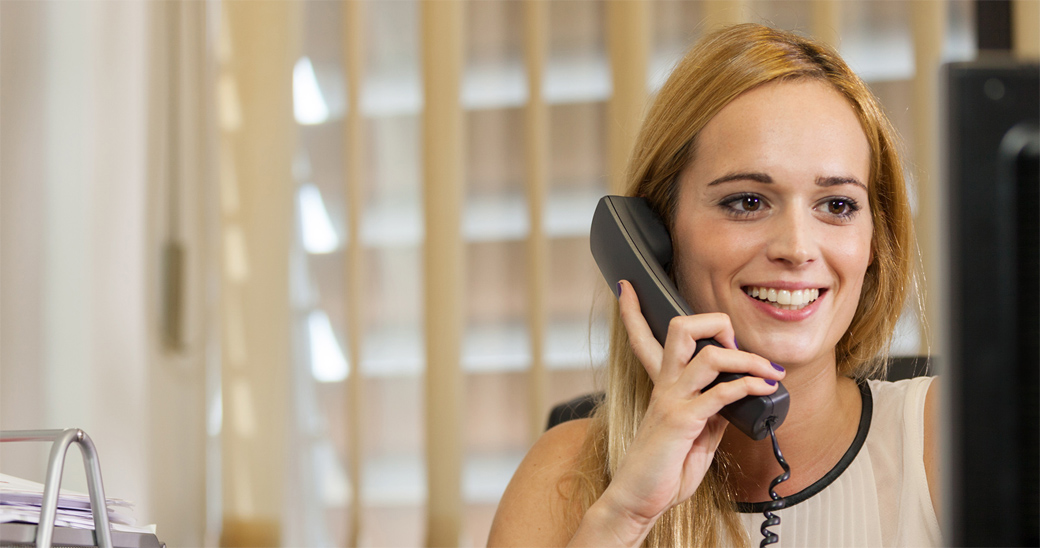 Voice over internet protocol (VoIP) phone systems are gaining traction for both personal and business use. What's so great about online telephony – and why is it grabbing market share from old-line telecom providers? Here are 10 of the biggest reasons:
Learn More
Improve Your Business with BluDog
Fortune 500 features for your company
FAST ADMINISTRATION
BluDog's team is remotely connected to your phone system for rapid updates and support when you need us.
ALWAYS UP TO DATE
You get the latest updates and features right from the BluDog 'cloud' without a bothersome or costly service visit.
FIND-ME / FOLLOW-ME
Rings your chosen phones at the same time (office, mobile, home) or sequentially. No more missed calls!
EASY SYSTEM CHANGES
Need to add a phone? Change user settings? We give you a complete dashboard and the know-how to do your personalizations.
BUSINESS CONTINUITY
Disasters happen. Even if you can't get to your building, you and your employees can work from wherever they are, instantly.
PORTABILITY
Connect multiple offices to one system or move to another location with minimal installation required. Grow without hassles.
AFFORDABILITY
BluDog brand-name phones are half the price of traditional desk phones with many more features. Lower total cost of ownership from Day 1.
COOL PHONES
The latest new technology breaks first in VoIP, because it's digital and standardized. Programmable full color touchscreens – yeah!
COOLEST FEATURES
Call attendant, VM, routing, security, ring groups, personalized extensions and 'buttons', virtual extensions, recording, time of day routing.
From the quote to when we were up and running took a couple of days - and we didn't touch a thing

Robert Charles
Chris and Dave really know their stuff. It's now so easy to add and change employee preferences - no more wacky programming!

Linda Securos
Highly recommended. BluDog is saving us $350 a month over what we used to pay.

Charlie Hasbrough
It was clear that our old PBX was a problem. But being out for 4 days! Should have changed to VoIP years ago. Thanks BluDog!

Bee Stephenson
Tell us about your project
Give us a call or email us today for a free quote