Get Your Free Consultation Today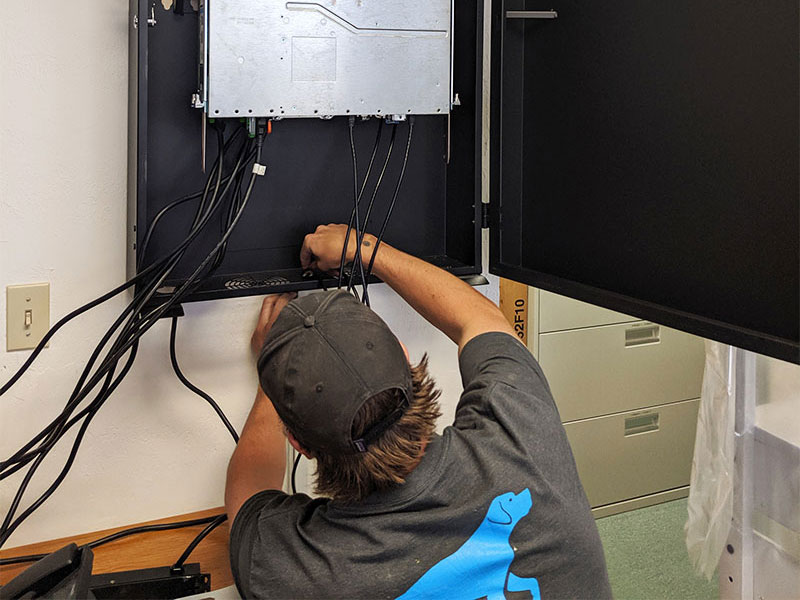 BluDog Telecom is a provider of comprehensive VOIP phone services for clients in Ventura County and surrounding areas. Particularly if you're running a business, maximum uptime and features that work reliably are a must have.
If your business provides customer support over the phone full time, or your workflow is critically dependent on having phones that simply work when they're supposed to, you can't afford unexpected outages, downtime, or broken features.
VOIP systems can provide amazing cost benefits, especially when you factor in all the features that can be had. This has positioned VOIP phone service as the preferred solution for most modern businesses in Ventura County. The drawback to this is many businesses and organizations don't have in-house staff who are fluent in the logistics and workflows of a hosted VOIP or hosted PBX (private branch exchange) phone system. To make the implementation of a VOIP system even more challenging, many VOIP providers don't install, configure, and maintain these systems on the client's behalf. Sometimes this may be a result of the service provide simply not having a physical presence in the client's region, but it's mostly due to the fact that installation and support is time consuming and expensive, and this leads to many VOIP providers simply selling VOIP phones and leaving it up to their clients to install and configure. Depending on your company's hierarchy, number of phones, and call flow structure, this can lead to a logistical nightmare for your staff. Client installed systems are much more susceptible to malfunctions and complications arising from misconfigurations. The nature of VOIP tends to require specialized knowledge and experience, and unless a staff member happens to moonlight as a VOIP specialist, they can hardly be expected to quickly master the nuances of a VOIP phone system.
We're A Concierge Business VOIP Company
We eliminate this problem by providing a hands-on concierge style VOIP phone service in which we handle everything including on-site installation, configuration and programming of call routing, and call flow / call logistics design. The result is a completely turn-key VOIP system that removes all of the guesswork and troubleshooting. Our service is unique because—unlike big box providers which simply sell your phones to self install—we want to actively maintain and support your systems, with the overarching goal of establishing long term working relationships. Over the course of our support, we'll also provide direction to your company so that everyone is comfortable with all of the features of your new phone system. This speaks to a greater point about VOIP phone systems in general. Many businesses struggle with establishing the phone system to work reliably on a regular basis, and even more organizations have staff who isn't instructed by the service provider in how to maximize all of the features of the phone system. So, although the phone system may be up and running, your team isn't necessarily being as effective as possible if they're not well-versed in the assorted features that are available to them. Going back to one of the primary advantages of a VOIP system being all of the modern features that you can use for a proportionately small fee, this is all a wasted effort if you don't know how to use all of the features fluently. We've dealt with most of the big-box telecom companies, and we've tested their customer support personally. What we've found is a pattern of slow response times to support inquiries, solutions or walk throughs that are often overly complicated in language, and in many cases recommendations and troubleshooting which don't actually solve the problem. This is only exacerbated by the ever-changing host-side protocols which can often disrupt your phone services even when you haven't changed anything on your end.
What You Receive With Business VOIP Service From BluDog Telecom
We provide a turn-key VOIP phone service. We install and configure your system so that it just works, and we're a local company in Ventura County so we're always available to personally make sure you're up and running. If you're considering a new VOIP phone system for your business, please contact us for more information, to request a quote, or to schedule an on-site consultation to assess your project.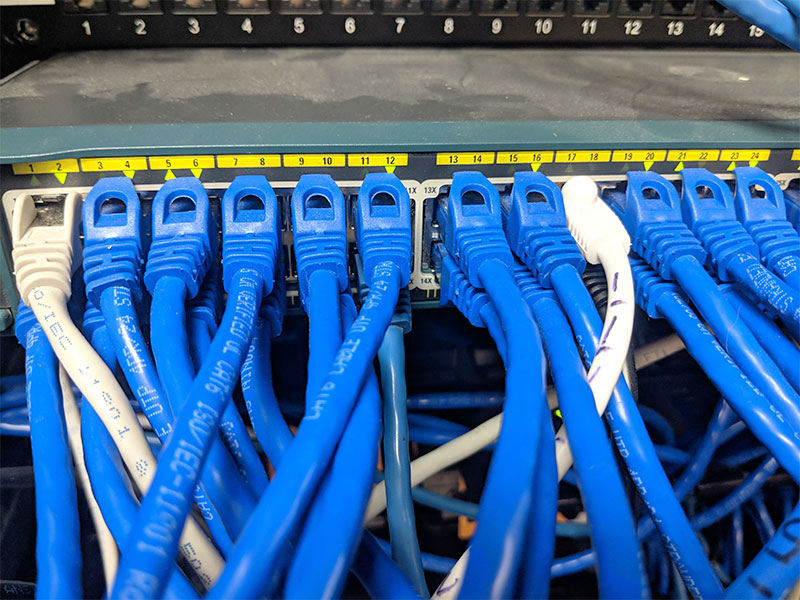 Hosted business VoIP services for Camarillo, Somis, Oxnard, Ventura, Newbury Park, Santa Paula, Port Hueneme, Thousand Oaks, Moorpark, Westlake Village, Fillmore, Simi Valley, Oak Park, Agoura Hills, Oak View, Ojai, Malibu, Piru and other cities in Ventura County and Los Angeles County.